Intuitive and highly effective workshops
A virtual creativity space to facilitate, inspire and drive innovation. MeetinVR boost your ideation using the unique layout of the workshop rooms where you can interact with your colleagues in a more productive way than in real life. Use innovative tools such as the Magic pointer, 3D Pen, Voice Zones, enhanced whiteboards and much more!

Unique, activity-centric rooms
Have you ever imagined what it would be like to meet your coworkers anywhere? In MeetinVR it is possible. You can have multiple rooms at your fingertips where you are the protagonist. Boost your creativity and facilitate innovative workshops for your team with all the necessary tools at your fingertips.

Cost-effective & better than in real life
Save time, costs and reduce complexity of real-life workshops without compromising on effectiveness. In fact, our toolset allows you to do things which you can't even do in real life such as drawing and mind-mapping in 3D.

Powerful virtual whiteboarding
With MeetinVR whiteboards you can bring your visions to life and make your meetings more productive than ever. Feel connected to people while brainstorming, mind-mapping or explaining complex ideas. Create sticky notes using your voice, make drawings and easily attach images, videos and PDFs. When done, export your whiteboards as images with a push of a button
Whether it is VR workshops or with attendees joining from desktop,
MeetinVR gives you the ability to WOW.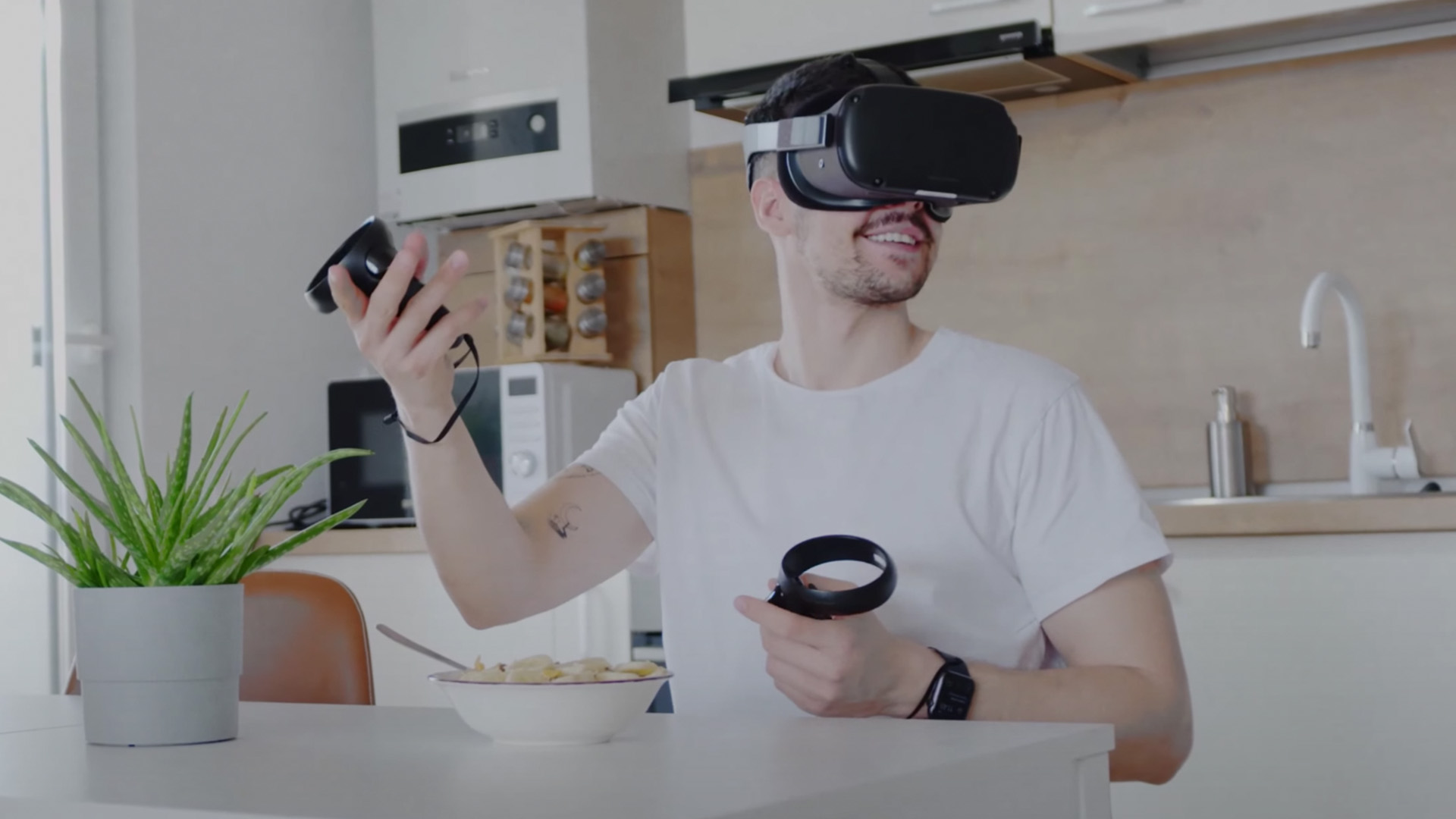 Virtual Reality
Everything from ideation workshops, training sessions, technical workshops revolving around presentations, videos or 3D content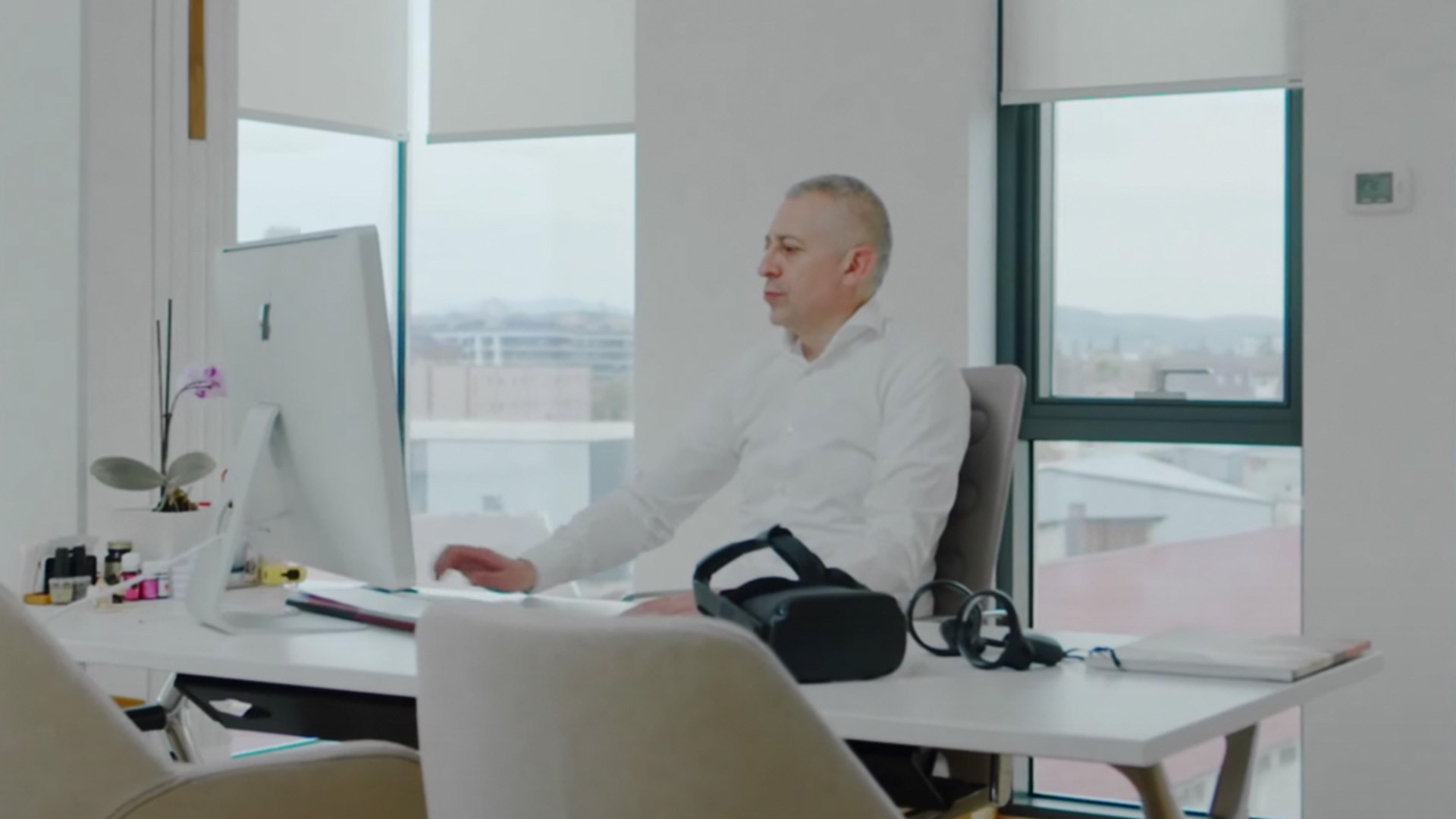 Desktop Mode
No VR headset? No problem. With MeetinVR you can join workshops from your desktop and interact and participate as if you had a headset.
Work in ways you never thought possible, more productive and engaging than ever.

MeetinVR offers you the best teamwork room ever designed, with the maximum creative freedom by not only providing six whiteboards where you can write, draw and snap any media content but also because the whole 3D space is your creative canvas.

Make remarkable experiences taking photos of your team meetings in Virtual Reality, just like in the real world!

Grab your tablet, files, notes or whatever you want in VR just like in the real world, but even better.

In MeetinVR you can write your notes just by saying them out loud, and the best part is that nobody can hear you!.

Writing in VR has never been easier. The whole space around you is your blank canvas where you can write whatever you want with your 3D Pen.

VR not only offers you the possibility to write in 3D but also you can write directly on the whiteboard with your 2D pen.

Have you ever imagined what a team meeting would be like with the Eiffel Tower right behind you? In VR you have the entire world at your fingertips where you can change your environment whenever you want!

Write whatever comes to your mind thanks to the notes you will find on your tablet. You can share them with your team, put them on the whiteboard or just throw them away when you don't want them anymore.

Share your files during meetings with your team thanks to your tablet. You can show them on the screen or even materialize them just by pressing a button.
Let's talk and get you started with MeetinVR!
MeetinVR is the next generation of sales enablement for your high-end pitches, teleporting your prospects to your virtual reality instead of boring them with another video call.