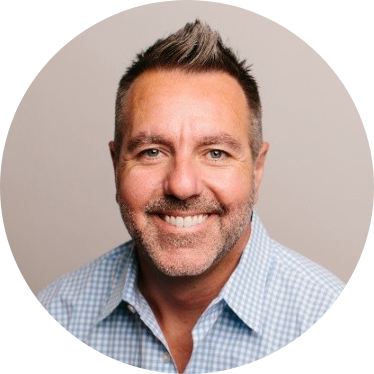 Bryan Miles is a Chairman & Co-Founder of BELAY – a premium staffing company serving businesses all over the U.S, Co-Founder of a craft brewery called NoFo Brew Co, advisor, mentor, and a private investor. Creating and fostering a healthy culture has always been close to Bryan's heart. He has written about it for years and has put all of his thoughts in his second book, Virtual Culture: The Way We Work Doesn't Work Anymore.
In 2012, Marissa Mayer left Google to become the CEO of Yahoo. She was brought in as the turnaround guru for the struggling tech giant, and her plan was to take the playbook that she had used at Google and simply apply it to Yahoo. This game plan included a move to keep her employees in the office for longer periods of time.
For employees in the tech world, working remotely and virtually is not uncommon, but Mayer felt that their physical absence from the office was part of the reason why Yahoo was struggling. She wanted to change that by transforming the Yahoo offices into a place where the employees would want to spend all of their time. Her theory was that if employees wanted to be at work, then their productivity would increase, which would positively affect the bottom line. In part, she was trying to shift the company culture.
It didn't work.
The corn hole and beer fridges weren't appealing enough to keep her employees away from their work, family, and lives that all took place outside of the office. When she realized that her big plan wasn't delivering the results she hoped for, Mayer banned her employees from working from home.
Her decision was shocking.
Mayer's act went against an existing culture of agility and innovation. By enforcing that everyone come back into the office, her employees were unhappier and less productive. In telling her employees they had to be in the office, Mayer and her leadership team were inherently saying that they didn't trust their employees to get work done without being supervised. So, fully grown adults who were very smart and very capable and very intelligent left Yahoo. And that shocked no one.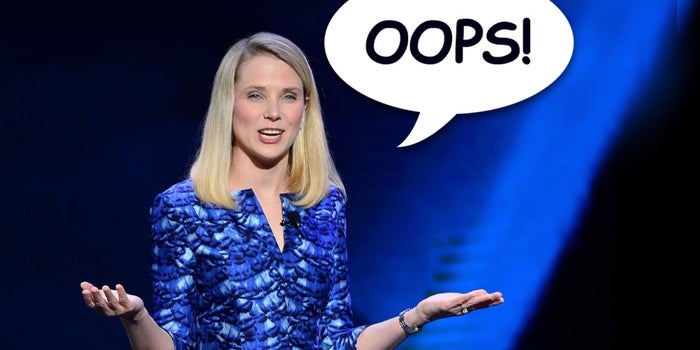 Virtual Works
During the height of this blowup, the press called me. They saw BELAY – one of the largest providers of virtual assistants, virtual bookkeepers, virtual website specialists, and virtual social media strategists – and our values as the antithesis of Mayer's. They wanted to know what I thought of the ordeal.
I didn't know the intimate details of what happened at Yahoo, but I did know the workforce was demanding greater flexibility in their work environments – even back in 2012. Workers wanted to work from wherever they pleased, whether that was at home, on the road, or in their favorite coffee shop. Most importantly, they wanted their employers to trust that they could get the job done without supervision.
I saw the shift happening, and I knew why.
Remote Workforce By-The-Numbers
For those still adjusting and wondering if this will be – or maybe even should be – the new workforce normal, let us consider these statistics as we make our case.
On Shifting Norms and Expectations
On Remote Work Attracting and Retaining Talent
On Remote Workers Being More Productive
On Remote Work Being Good for Business
On Remote Work Increasing Job Satisfaction

The New Paradigm
All this then begs the question: What will this new paradigm look like?
Organizations Will Change
As we discussed before, organization models were designed to control the worker. Marissa Mayer required her employees to be present because she didn't trust her employees to get their work done. Now, however, productivity doesn't mean that you have to sit in your seat. Using your computer and phone, you can be productive from anywhere.
Architecture Will Be Reimagined
Rows of cubicles and corner offices won't be necessary; in fact, they'll all go away. Many people will be free to work from wherever they please because their jobs don't have to be done onsite. Space needs of corporations will change to create a more agile, flexible, and fluid work environment.
Leadership Roles Will Evolve
Leaders will no longer be tasked with supervising work because they believe it won't get done without their observation. Visibility – the mindset that 'I can't see you, I can't control you' – will be a depreciating currency.
Now, instead of seeing results from face-to-face interaction, remote leaders will reap the windfall of benefits from treating people like adults. Coworkers will move to a more trusting relationship. Part of why employee satisfaction is low is because employees don't feel trusted. But when trusted, employees will feel more connected to the mission and the organization. When employees care, they want to work harder for their leader.
Rules of Engagement Will Change
How we treat our employees and how our employees treat each other will also evolve.
At BELAY, we explicitly tell our employees that when something goes wrong – as something inevitably will – our default is to trust. We want our employees to address the issue and say, "Listen, we have a gap. You said X, and you didn't do it." And they must do so while actively choosing to fill the offending gap with trust. They must assume that the person who screwed up didn't do so purposefully. Because when there is trust, there is a healthier bottom line, healthier employees and a healthier culture. I see how happy my employees are to work here, and I see how it translates directly to our success, both financially and interpersonally.

Viva La (Remote) Revolución
My prediction: In twenty years, almost all employees will be contractors, with most of them working in a remote capacity. Cubicles will be a relic of times past. Successful employment will no longer be measured by the hours you work, but rather the results you produce.
A few years ago, Accenture's predicted that by 2020, 43 percent of the workforce will be freelance and labeled this group 'the liquid workforce.' Well, the future – 2020, that is – is now. And if that – and everything that 2020 has dropped at our feet – doesn't sound an alarm in your head, then nothing will.
Why?
Because people of all ages in the workforce see that this type of world is out there. They see a future where they can conduct a meeting from their back deck or meet with a client while sitting on their couch. A world where they can contribute, execute, and have flexibility and autonomy all at the same time.
People on all levels of the organizational chart want to live in this virtual workplace reality. Front-of-the-line employees want it. Contractors want it. Management wants it. Executives want it. Owners want it. So I encourage you to give them what they want. Your culture, your people and your bottom line will thank you.
When it comes to the remote workforce revolution, if you're not leading the pack, you may be very quickly be left in the dust. Because at the rate technology and trends advance, if you're not riding the wave at its crest, you'll be crashing down with it as the next wave forms.
Learn more about how remote culture is radically shifting the way we work – and how you can adapt and thrive as a forward-thinking leader by retaining amazing talent and creating a result-oriented virtual culture – in my book, Virtual Culture: The Way We Work Doesn't Work Anymore.
MeetinVR's take: If Bryan convinced you that the way we work had changed forever, adjust your digital toolset. When enabling your remote team's collaboration, it is essential to explore and deploy the latest technological solutions. Are you ready to meet your colleagues in VR? If so, sign up for a free 30-day trial.